STDC-Miracelova Films
COMMUNITY-BASED CINEMA FILM PRODUCTIONS

Since 2009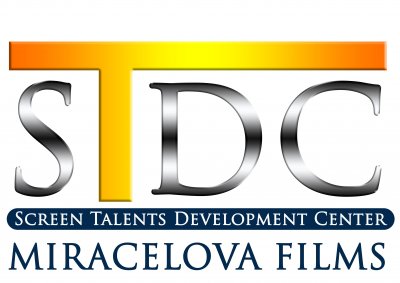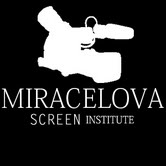 "FILMMAKING FOR ALL" 
ARVIN MIRACELOVA (as a Founder),  
Initiator  Screen Talents Development Centre (STDC) - Miracelova Films
 ,   Miracelova Screen Institute (www.gonationbuilding.net)
and Baliwood Land (www.baliwoodland.com) 
Unique and Innovative - Independent Filmmaker, from INDONESIA

Before creating a cinema filmmaking project based on different kinds of communities' direct participation and collaboration, he is successful to build Student Music Television (SMTV) Networks as a platform for cross-disciplinary collaborations and meaningful professional experience for creative media students in Indonesia. Community-based participation TV program broadcast in 30 local television entire Indonesia, screen community project collaboration between creative students and independent musicians consist of many kinds of TV episodes such as clip expedition, musical theatrical, musical puppet, serial musical film television, high school musical series, etc.
SMTV has been established since 2009, already empower more than 15000 students and young people as young screen talents from more than hundreds of schools and talent communities,  his dedication to developing screen community was appreciated by British Council Award, International Screen Category 2011.
STDC Miracelova Films, is dedicated also to empower the youth community to produce many genres of content production such as length feature film, short film, documentary, mobile content, tv show, etc. 
Local Creative Communities (Collaboration) Go International through Film Projects
FILMMAKING FOR ALL
Through STDC Miracelova Films, now Arvin's current activities expand to create special length feature film projects based on community empowerment. The film production concept to collaborate with different youth creative communities directly in the field such as:
-       Creative Student Communities (high schools and colleges), as independent Filmmakers/ as a part of Production Team invitation or/and Student Artists.
-       Independent Musicians, as Film Soundtracks and Film Guest Stars
-       Street Dancers, as Film Guest Stars and Film Choreographer.
-       Other creative communities such as freelance writers, theatrical houses, etc as collaboration partners.
-       Independent Local Actress/Actors
 STDC Miracelova Films  community screen collaboration in length feature films have resulted already some musical/dance films start going international market:
My Angel Song
Theatrical, 2012, 79 min, Musical, Mystery, Romance
Director and story by: Arvin Miracelova
Introduces: Adel Sir Dolphin and Nona Rinda

Executive Producers : Arvin & Wisjnumurti. B.Permadi

""When life is a dream""
""When dreaming is reality""
A romantic mystery (independent)film shot in the Thousand Islands region of Indonesia.Beautiful exotic islands.
An Indonesian touch on Romeo & Juliette blended with the Legend of the Sea Queen.
Once upon a time, Adel (a painter and singer) ventured alone to an island, free from his fatigue and problems gathered from his city life.
His emotional isolation helplessly changed upon meeting the angel of his dreams (Rinda). Despite not having the opportunity to get to know her, he re-creates her through a painting of his own.
The painting resurrects a beautiful dream where Adel sees himself living with the angel.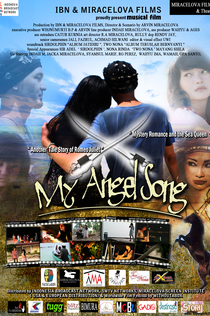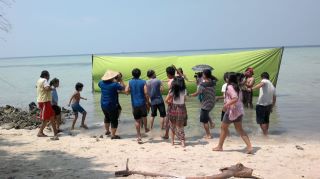 Behind the scene
One day, his imagination leads him to create the backdrop of Heaven to go with the angel. Upon the completion of his work he decides to go look for her, But only to find that she had passed away. At her request she asked her father to deliver a final message of gratitude for Adel, thanking him for the eternal happiness, the meaning of life and strength that he had given her before she was called back to the heavens.
What happens to Adel next when he lives on the fine line between his natural life and his dreams? And what is actually happen to the Sea Queen Legend?
An artistic-minded film focused on the message, dramatic story, and musicality.
Forged with a musical mindset, it's an entertaining film with deep dialogue, developed song lyrics that inspire and touch the audience's heart, thus making it an unforgettable motion picture. An everlasting romantic, musical film.
Arvin Miracelova (Film Director, Producer, and Script Writer),  Junior Director : Catur Kurnia
Ocean Home not Alone
Theatrical, 2012, 115min., Adventure, Dance, Family, Musical, Romance
Director: Arvin Miracelova , Junior Director : Arliyanda Awali,
Actors/Actress: Willy Sabena, Rayi Cendana Kasih, Rinda Puspa Dewi, Syamsul Maarif,Aim Sofyan, Wahyu Ramdhani, Abdul Ghofur, Reymond Suluh, Yufus Jacka Ardana, Yusuf Satria Ardana, Embun Tabina, Essa Gautama Yudistira,Julio Firza Gustiaji, Gaung Rizky Gustiaji, Denni Andika
Story by : Arvin and Indah Miracelova
Executive Producers : Anwar Salahuddin, Arvin Miracelova, Co Producer : Arisman ,Indah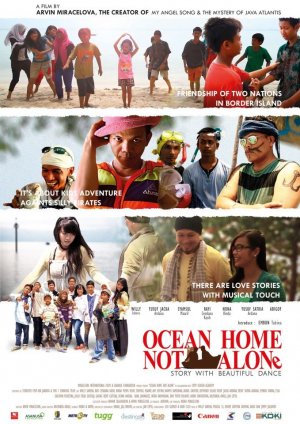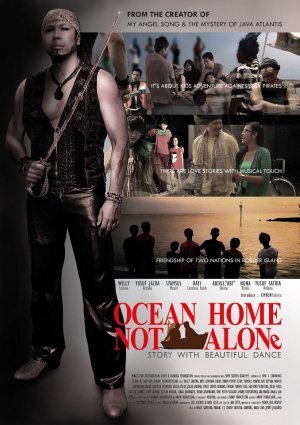 The story about kids' adventure against silly pirates stealing napoleon fish.
The story with beautiful dances.
The love stories in a musical film.
The story about the friendship of two nations on the border island.
And the story about life tolerances.
Movie of all time
 GHOST MELODY,
Musical dance & Cabaret Film, 80 Min, 2012

Director : Arvin Miracelova , Junior Director : Mega Utami Puteri
a Story by Arvin Miracelova
Actress/Actors : Willy Sabena, Rinda Puspa Dewi, Rendy Idealis, Arliyanda Awali, And Cleo, Anindita Pramwesari, Syamsul Maaarif, Abi Ghouf, Jan Cipta, Rayi Cendana Kasih, Aim Sofyan, Ika Aim, Arvin Miracelova.
Executive Producers: Anwar Salahuddin, Arvin Miracelova, Co-Producer : Arisman ,Indah
A long time ago there was a couple in romance (Indonesian war era)
Both from different status.
A local man just got his scholarship in Dutch college.
and a Dutch woman, a writer but defend Indonesian people.
Then both separate.
The man is killed by the pirate during protecting ship passengers and when he creates a love melody to her fiance that never delivers.
And the women are poisoned in Java.
Both become spirit never across heaven and don't know each other.
80 years later, a modern guitarist creates the same melody in coincidence. Then the thunder hit him to get power to call ghosts and spirits just by strum his guitar. His life change, he is quit from the band, until both lovers"ghost" realize when hearing his melody.
What will happen next? When the guitarist is fallen love with the ghost woman and when the ghost man is struggling hard of his journey from Europe to Java passing some Ghost kingdom.
Romantic dance musical films combining the other stories from difference world, the world of Ghost.
LOVE DIMENSION (remake),
Musical film 70 min, 2012

Director and story by: Arvin Miracelova

Introduces: Rendy Idealis & Dila

Executive Producer: Arvin Miracelova

The love story between two dimensions of life and life discrimination. The man is accused as "communist" vampire and the woman in her alone life after his father is getting jailed as one of the terrorist suspected.
The Mystery of Java Atlantis
Theatrical, 2012, 85min., Action, Drama, Mystery
Director: Arvin Miracelova, Story by : Arvin, Meggy Buana, Indah, Junior Director: Catur Kurnia
Actors/Actress : Rayi Cendana Kasih, Permadi SH, Yusuf Jacka Ardana, Nidya Safira, Wahyu Ramdhani, Samsul Maarif, Arvin
Executive Producers : Arvin Miracelova, Meggy Buana Sari
Once upon a time, more than 50 thousand years ago, there was a giant kingdom ruled by a great beauty Queen that all people love her, the kingdom of
"JAVA ATLANTIS",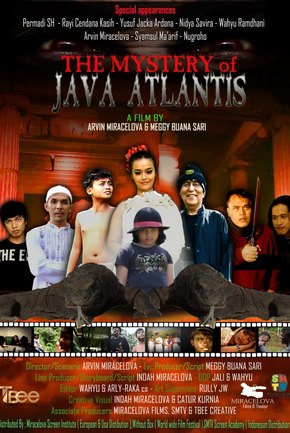 Right in the middle of southeast Asian.
After the big volcano of Toba Lake in North Sumatera Island, the kingdom was disappeared.
But in the supra-natural dimension, the kingdom still exists and looks after by their guard keepers.
Now the time of the supernatural dimension gate is open again when the planets of Earth dimension and other dimensions parallel each other.
Then come out the bad threatening (such as Atlantis wolfs and zombie) and good hero creatures (such as "komodo dragon troops" consist of eternal cloning boys, the valley key keeper and the Atlantis reincarnation Queen with her bracelet's power).
The reincarnation Queen is the daughter of Atlantis researcher Professor that's also mysterious missing.
From the jungle on the top of the mountain, the story has begun, and end up in the city life.
What else happens then when the Atlantis dimension gate is open again?
EGGY SECRET POETRY
100 Min, Musical Dance Life Romance, 2012
Director : Arvin Miracelova, Story by : Indah & Arvin
Special introduce : Eggy Teppy in his real autism and his band friends (Eggy Band)
The story about the autism boy change everyone world.
The mystery of poetry, melody, forest nymph and secret of life.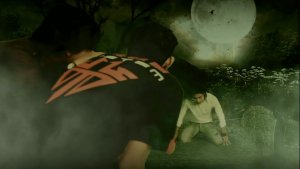 ROMANTIC MOON (Remake),
70 min, Musical Romance 2012
Director and Story by Arvin Miracelova

A Pledge between Man and Woman, Life and Dead, Love and Sadness.
Note :
Each cinema film project is also consists of two(2) production teams such as senior director (Arvin himself)and junior director (student selected), senior dop-junior d.o.p, and so on ...to collaborate with each other.
-------------------------------------
-----------------------------------------
1000 Young Talents Project just Begin (2017/18)
Our special next community-based film production in  2017 : The Battle of Warriors, the 1st Colossal Independent Musical Dance Film that empowering "1000 young talents" from 4(four) unit productions in the different regions of Indonesia, project collaboration with some communities. Micro-budget colossal film empowering big communities.
SO ARE YOU TALENTS EITHER BEHIND THE SCREEN OR IN THE FRAME? WANT TO JOIN IN OUR COMMUNITY-BASED FILMMAKING? Email to: stdcmiracelova@gmail.com 
Thank you
Arvin Miracelova
a Film Director / Project Founder
TESTING FILM SCENES: THE BATTLE OF WARRIORS
The battle dance FILM describes how the growing of Java Islamic Culture "Tolerance" as mix culture between Middle East Culture and Javanese Old Kingdom(Majapahit) Culture.
COMING UP PROJECT !! COMMUNITY-BASED FILM WITH 20 DANCER TEAMS (2017/18)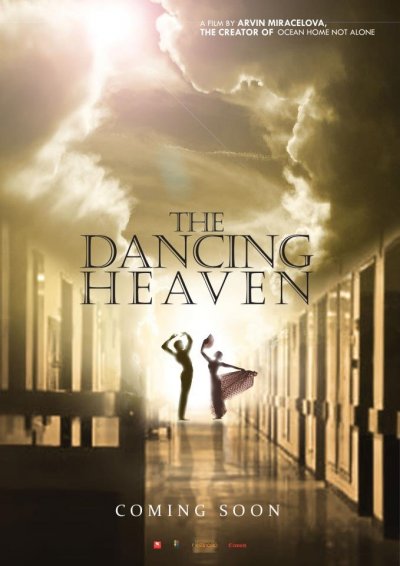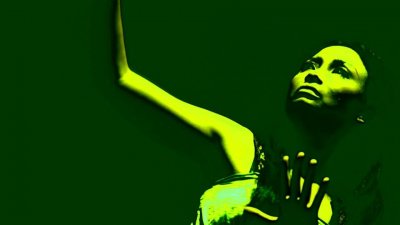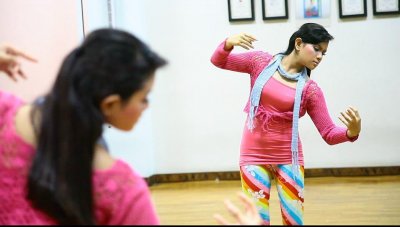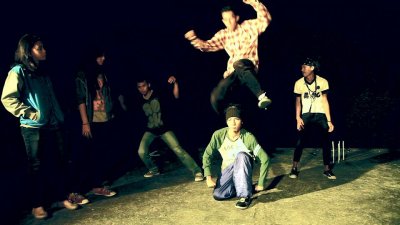 Testing video clip soundtrack production (Dancing Heaven)
--------------------------------------------------------------------------------------
Another Film Projects of STDC Miracelova Films & Arvin Miracelova since 2009 :
Song of 7 Island /Nyanyian 7 Pulau , musical film 100 min, 2010 with Exims Band.

The story is about 7 magnificent talents from 7 different tiny islands in
Indonesian Archipelagoes Country.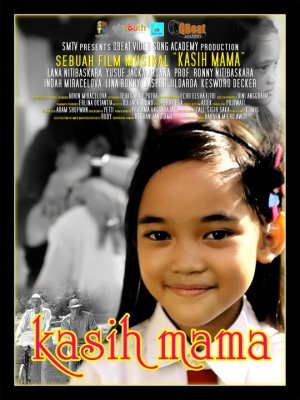 Kasih Mama 4 Zaman / From Mama with Love, 45 min , 2010

Director & Story by : Arvin Miracelova

Special Appearances: Lana Nitibaskara and Yusuf Jacka Ardana

The musical film about love from Mama in four different time era, all the same love only time make differences.
High School Musical Film Television Series from different High Schools entire Jakarta and surround as Arvin Miracelova and STDC Miracelova Films dedication building a beginner filmmaker society right into school. The method of production by inviting different independent bands to collaborate with high school students making a project of musical films in their school and around. All the film stories are original by students as well as the film production.

-------------------------------------------------------------------------------------------------------------------------------
Thank you

Arvin Miracelova

STDC - Miracelova Films
 Film request to stdcmiracelova@gmail.com
------------------------------------------------------------------------------------------------------------------------------------
Screen Talents Development Centre (STDC) is operated by Miracelova Films,
All films even though independent film scales but still have our target to penetrate the international market.
It becomes the mission of how "local youth communities collaboration can go international. Also become the learning of independent musician, independent artist,  as well as the independent film teamwork.
Distribution target covering worldwide independent cinema network, global digital/OTT platform, world inflight tv/cable tv, worldwide film festivals. Besides still distributed in Indonesian local market.
Each film project to become an example of how community participation from youth talents can deliver film production bring to the international market too.
Best,
Arvin Miracelova
Founder
 Another STDC Miracelova and Arvin Miracelova's Activities :
 BALIWOOD WORLD FILM COMMUNITY
BALIFLIX Mobile Content (All genres, revenue sharing models, contact to: info.baliwood@gmail.com or indahmiracelova.baliwood@gmail.com)